Lights, Camera, Enchantment: Why Movie Theaters Out-Magic Streaming Services
The Magic of Independent Movie Theaters: Why Cinemas Outshine Streaming Services. A little teaser of what to expect to read in this…..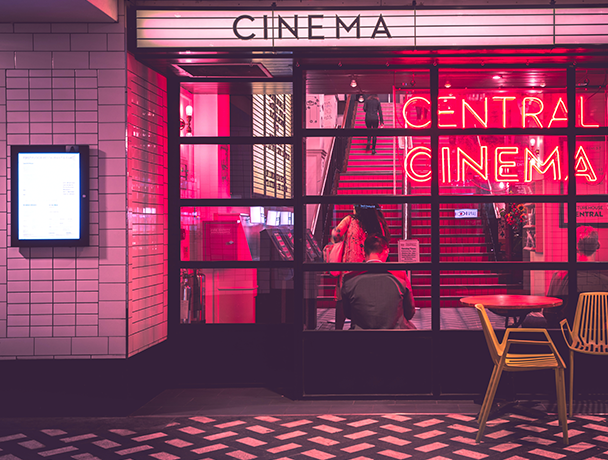 The Magic of Independent Movie Theaters: Why Cinemas Outshine Streaming Services
1. Introduction
Lights, camera, action! Step into the enchanting world of movie theaters and leave streaming services in the dust.

In a world dominated by streaming services, it's time to reclaim the enchantment of movie theaters. Step away from the comfort of your couch and the conventional, mainstream movies offered by streaming services.

We invite you to immerse yourself in the magical movie experience that only cinemas can offer. From the mesmerizing big screen to the superior sound quality, movie theaters cast a spell that streaming services simply cannot.

2. Beyond Mainstream Franchises
Streaming services prioritize superhero and horror blockbusters, leaving little room for diverse storytelling.
Independent theaters offer a diverse selection of films unavailable on streaming services: exclusive and hard-to-find movies.
Examples: Older family favorites and creative international movies that are exclusive to theaters.

3. The Allure of an Art Form
Extract from Martin Scorcese Quote in NY Times (full quote below blog plan) e.g. "For the filmmakers I came to love and respect, cinema was about aesthetic, emotional and spiritual revelation. It was about characters — the complexity of people and the way they can hurt one another and love one another.
And that was the key for us: it was an art form. There was some debate about that at the time, so we stood up for cinema as an equal to literature or music or dance. And we came to understand that the art could be found in many different places and in just as many forms."
4. Supporting Independent Theaters
Encourage readers to be part of a vibrant film culture by visiting and promoting independent theaters.

Local businesses like Living Room Theaters in Portland and Indianapolis need support: use it or lose it. Keep the little guy alive! Struggled, this industry hit hard, lots of closures especially during Covid.
Briefly introduce the Living Room Theaters in Portland and Indianapolis, highlighting their unique offerings (award-winning films and niche, quirky productions)
5. Cool upcoming movies
Feature an example or two of upcoming screenings e.g. of 'Blind Woman Sleeping Willow.' On June 19: https://pdx.livingroomtheaters.com/comingsoon
Captivating description of the film's plot and critical acclaim.
Highlight prestigious awards, such as the Jury Special Mention at the Annecy Animation Film Festival.
Conclusion
Briefly recap the advantages of movie theaters over streaming services.
Encourage readers to support Living Room Theaters for an extraordinary cinematic experience.
" Cinema is an art form. There was some debate about that at the time, so we stood up for cinema as an equal to literature or music or dance. And we came to understand that the art could be found in many different places and in just as many forms."