Free Movie Sundays
Watch iconic films, some of which have not been shown on the big screen for decades. If you have never experienced the cinematic power of these classic features when projected on a BIG screen as the directors intended, now is your chance.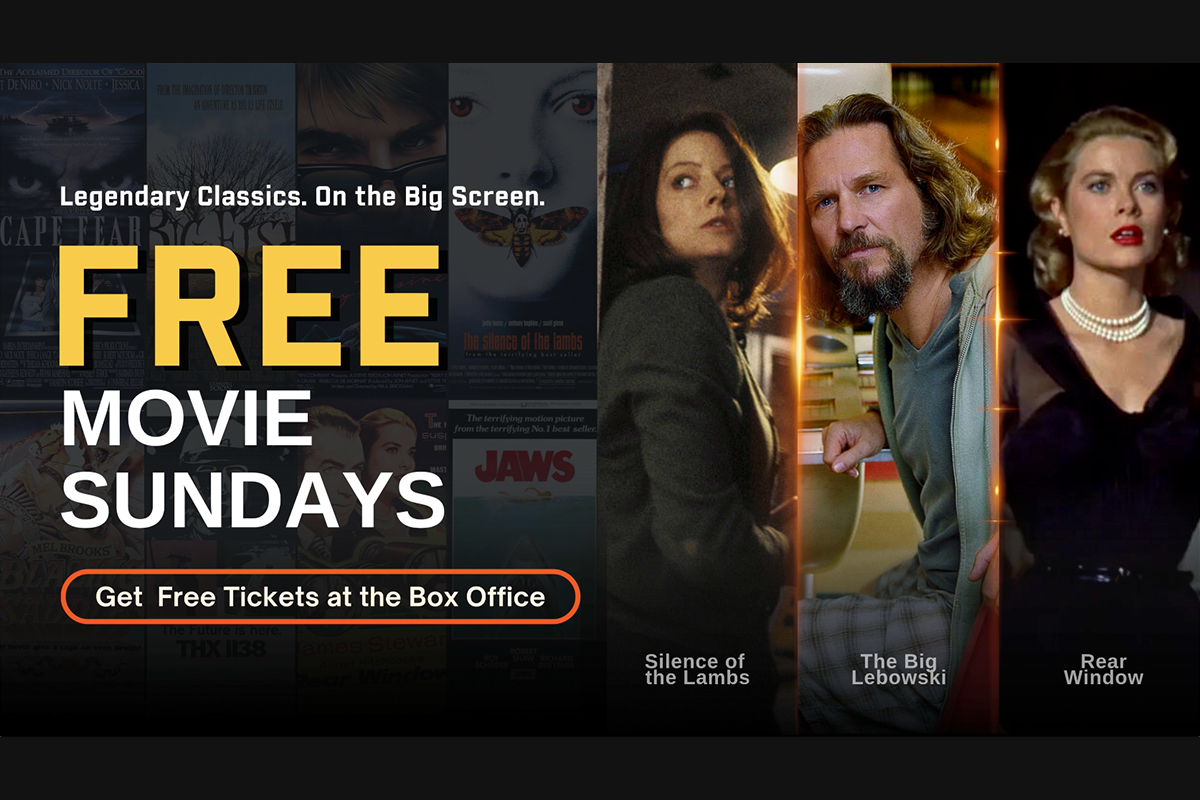 Celebrate the movies
Every Sunday we are screening classic movies for free.
Keep an eye on this page for information about upcoming screenings and to register for your free tickets. Tickets are given on a first come first served basis and are limited to two free tickets per person. You will receive an email with your unique one time code which will allow you to select your seats and book your tickets. Full instructions are in the email.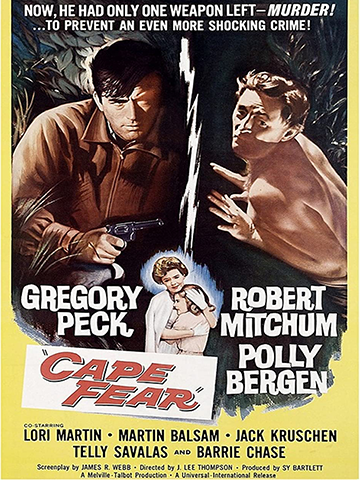 THIS SUNDAY!
Join us Sunday, July 30th for a free screening of Cape Fear

SOLD OUT!

After an eight-year prison sentence for rape, Max Cady (Robert Mitchum) targets Sam Bowden (Gregory Peck), one of the lawyers who sent him away. When Max finds Sam and his family, he begins a terrifying stalking spree, intending to ruin Sam's life. Desperate to protect his wife and daughter, Sam makes every effort to send Max back to jail. But when his attempts fail, Sam realizes that he must take matters into his own hands if he wants to rid his life of Max for good.
Claim your two free tickets