Free Movie Sundays
Watch iconic films, some of which have not been shown on the big screen for decades. If you have never experienced the cinematic power of these classic features when projected on a BIG screen as the directors intended, now is your chance.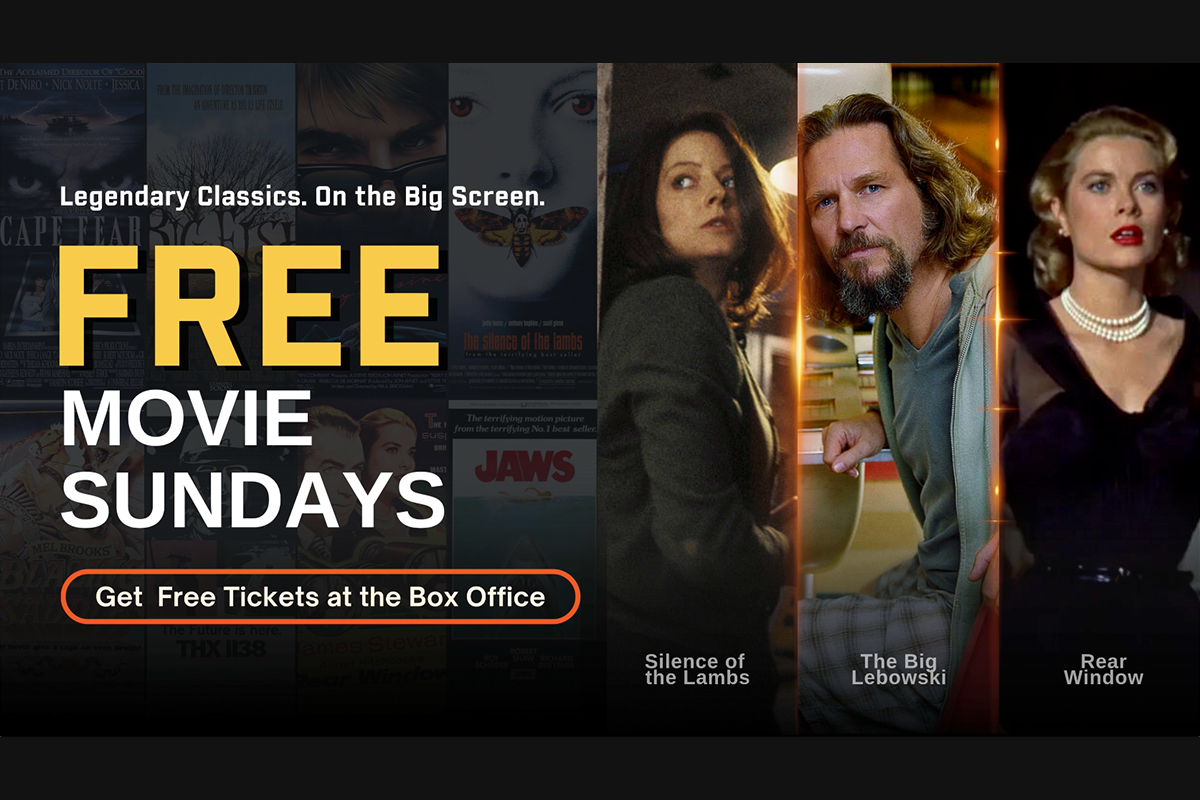 Celebrate the movies
Every Sunday we are screening classic movies for free.
Keep an eye on this page for information about upcoming screenings and to register for your free tickets. Tickets are given on a first come first served basis and are limited to two free tickets per person. You will receive an email with your unique one time code which will allow you to select your seats and book your tickets. Full instructions are in the email.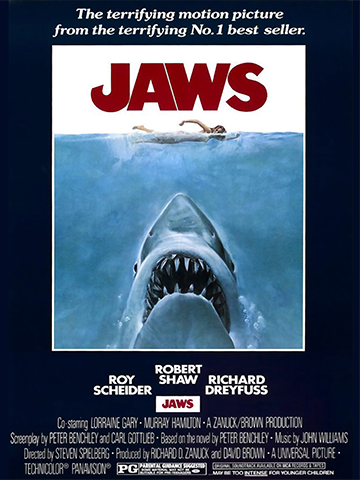 THIS SUNDAY!
Join us Sunday, July 2nd for a free screening of Jaws

AVAILBALE NOW!

When a young woman is killed by a shark while skinny-dipping near the New England tourist town of Amity Island, police chief Martin Brody (Roy Scheider) wants to close the beaches, but mayor Larry Vaughn (Murray Hamilton) overrules him, fearing that the loss of tourist revenue will cripple the town. Ichthyologist Matt Hooper (Richard Dreyfuss) and grizzled ship captain Quint (Robert Shaw) offer to help Brody capture the killer beast, and the trio engage in an epic battle of man vs. nature.
Claim your two free tickets
* Once you submit your details, an email will be sent to you with your unique claim code. You will have 60 minutes to reserve your seats before the coupon expires.
** Portland Free Screening – 2nd July 2:00pm (SUBJECT TO CHANGE)
** Indianapolis Free Screening – 2nd July 1:30pm (SUBJECT TO CHANGE)